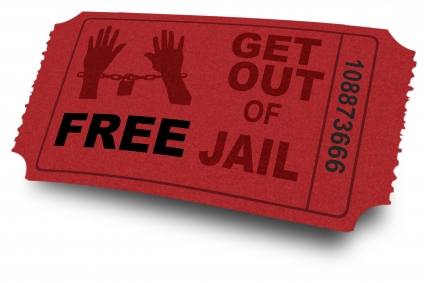 There are many things that we may consider essential to have with us when engaging in a social engineering test, but ensuring you have your Get Out Of Jail Free card should be one of the top items on your list, along with a fake one also 🙂
If you look around on the web there are various examples of template, some better than others. So I thought I wouldn't create another to add to the list, but I will put a few points below as to what content you want in your permission letter. Should you end up shit creek and get caught, this will be your paddle.
Customer name and applicable reference information
Dates of testing
Details of consultants carrying out testing
Facility Name and Info associated with sites to be accessed
Brief overview of what test will encompass
Brief detail on what the letter is, and how it should be used / handled
Customer Contact Information (Signature, Title, Phone Numbers) At least two
This isn't a comprehensive list, but I think this information would give the majority of information you need for an effective Get Out Of Jail Free Card.
Carry a duplicate with fake contact information, you never know, they might not actually check, so no GAME OVER.
Feel free to add to this list via comments.
About the Author
Dale Pearson
has worked in IT since 1998, Infosec since 2004, and studied and performed hypnosis, mentalism etc since 2009. Dale is a full time Red Teamer with a love of social engineering and qualified hypnotherapist. He spends a great deal of time researching the various skills and techniques that make up the art and science of Social Engineering.