Depending on your history and how you got into InfoSec you may or may not of been exposed to the world of developer testing, if you did I am sure you have many unhappy memories of arguing why "real" data should not be used in the testing world, and if like me you have horror stories that came as a result.
Anyway less about memories, the reason I thought this would be a relevant post is that in your social engineering activities you will often have a requirement to create various fake accounts, fake ID's, and other fake data that looks and potentially even passes as credible data in your pursuits. This can be done manually, and depending on the circumstances can be a necessity but when you have been doing this for many years you can start to run out of ideas when it comes to these simple things, so thats when a fake data generator comes in handy.
So below I thought I would share a couple of the generators that I tend to refer to from a social engineering context, or if playing with scammers and even provides a good resource to recommend to the dev guys you may encounter at report time. Stating the obvious, but all data created is not real, its fake and I am not responsible for however you decide to use this data.
Like my other lists I will continue to grow and maintain this as I remember and stumble across new resources. If you have a recommended resource leave a comment and I can review and add to the list as appropriate.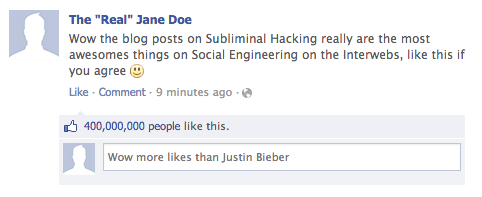 About the Author
Dale Pearson
has worked in IT since 1998, Infosec since 2004, and studied and performed hypnosis, mentalism etc since 2009. Dale is a full time Red Teamer with a love of social engineering and qualified hypnotherapist. He spends a great deal of time researching the various skills and techniques that make up the art and science of Social Engineering.