Just a quick note to say a big Thank You to everyone who visits the site, likes on Facebook and tweets on Twitter. I enjoy putting together the content, and its a bonus you find it of value.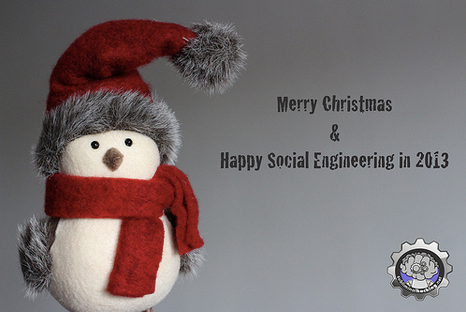 In 2013 I want to put together more content around what you are interested in, this will continue to be blog posts, and snippets on Social Networking platforms but also putting together some good quality videos to help communicate even better. So please share with me anything you want to learn more about, or you think would be of interest to our vistors.
So have a Merry Christmas, and Happy Social Engineering in 2013.