I have the great pleasure of speaking at the 2011 IRISSCERT Cyber Crime Conference in Ireland this November.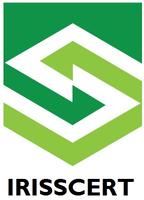 IRISS

CERT Cyber Crime Conference

The IRISSCERT Cyber Crime Conference will be held this year on Wednesday the 23rd of November 2011 in the D4Berkley Court Hotel, in Ballsbridge Dublin.  This is an all day conference which focuses on providing attendees with an overview of the current cyber threats facing businesses in Ireland and throughout the world and what they can do to help deal with those threats.

Experts on various aspects of cyber crime and cyber security share their thoughts and experiences with attendees, while a number of panel sessions will provide the opportunity to discuss the issues that matter most.

The conference will be open to anyone with the responsibility for securing their business information assets. There is no charge for those who wish to attend.

The IRISSCERT Annual Conference is an opportunity to not only increase your knowledge but also to meet and network with your peers in a relaxed environment.

In parallel to the conference, IRISS also hosts Ireland's premier Cyber Security Challenge, HackEire, to identify Ireland's top cyber security experts who compete against each other in a controlled environment to see who will be the first to exploit weaknesses in a number of systems and declare victory. The purpose of the HackEire competition is to demonstrate how attackers could gain access to your systems and allow you to learn from the event on how to prevent such attacks from impacting your network.

If you are interested in attending please register here.
The title of my talk is "Slipping In – You Wont Feel a Thing" and the abstract is as follows:
People are becoming more familiar with the term social engineering, but do people really understand the process a social engineer would take to gain access to their corporate assets?
Social Engineering can often form the catalyst of a sophisticated hack, the recent HBGary and RSA hacks being the most recent to make the headlines, and costing the companies millions of dollars.
In this talk we shall go through the high level steps and information used by a social engineer to gain entry and steal those corporate assets from right under your nose. We will discuss the reconnaissance and information gathering process, how to build important relationships, creating the right level of influence, gaining access, identifying the assets and finding the nearest exit.