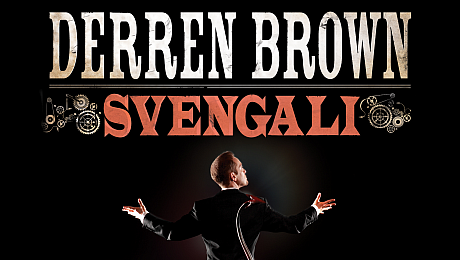 Last night (11/05/2011) I had the pleasure of going to see Derren Brown's Svengali show at the Alexandra Theatre in Birmingham. Before I continue, I would like to say a big thanks to my wife for looking after our 6 week old boy for an entire day solo so I could do this, your fab and love you loads :).
So in true Derren style he has requested no one spills the beans on the show and I certainly dont plan on doing that.
I am a huge fan of Derren, and due to my interest in illusions, hypnosis manipulation I really enjoy watching the show and having my own opinion on how the routines are constructed. With Enigma I was confident on how a large majority of the routines function, but with Svengali Derren certainly pulled the rug from under me. Just as I thought I had identified what had occured and how a curve ball would come in.
So not only did I enjoy the show, I learn alot at the same time (this is enjoyment for me) especially on Derren's use of language, stage and partipant control. Derren is very comfortable on the stage and shows a good sense of humour. I am not going to pretend I feel like I know Derren, I have no doubt his stage persona is different from reality, in fact I am sure its a requirement as to influence and control needs a certain approach.
I was in the 3rd row so really close and that was awesome, I do hope this show becomes available on DVD later when the tour is complete so I can recount some of the routines. If you a Derren fan you will love the show, it is different to Enigma some I liked, some perhaps I would have done different. If your not sure who Derren is, but like the idea of illusions, curious about hypnosis, mentalism and more you will have an entertaining evening.
Now I really need to find more time to research and work on some new adaptions in an SE instance, and I am also giving some thought to sideline gigs purely in a mentalism performance scenario, and some course on all this awesome stuff.